Back in 1998 a group of founding members enlisted the services of course architect Mike Young to design and route their new Club. What he created was a perfect blend of nature's bliss and the challenge of the game.
Beau Pré has been widely recognized as one of the best golf courses to play in the Magnolia State since its opening. The Club has hosted numerous amateur and professional events due to its notoriety, the latest being the 2016 Magnolia Bluffs Casino Classic.
We are a member-owned Club that welcomes unaccompanied play from guests that reside outside the counties and parishes of Adams, Jefferson, Franklin, Wilkinson and Concordia*. Locally we are a member only private facility.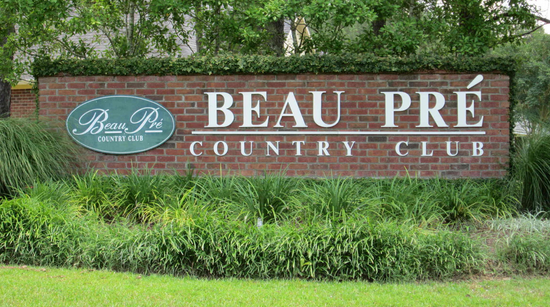 $60 fee per player includes 18 holes of golf, shared cart, tax and use of the practice facility. Guests may replay the same day for $18.
Tee times are available Tuesday through Sunday as far as 30 days in advance. Please call us at (601) 442-5493 to reserve your time. We are closed on most Mondays.
New Clubhouse & Golf Shop Hours
Monday – CLOSED
Tuesday – 8am – 8pm
Wednesday – 8am – 8pm
Thursday – 8am – 8pm
Friday – 8am – 8pm
Saturday – 8am – 8pm
Sunday – 8am – 8pm
Please inquire about our group rates, outings and corporate functions offered and streamlined by our PGA staff.
Dress Code & Rules of Play
We are a soft spike facility. Any denim is prohibited. Collared, tucked shirts required. Shorts must be Bermuda length. Gym shorts, jogging shorts, short shorts, gym pants or sweats not permitted. No personal coolers please. Alcoholic beverages brought onto the premises is strictly prohibited. Pace of play is enforced for everyone's enjoyment.